CASA LOMA
Taking a stroll through Casa Loma you will soon see the rich history that drew so many to this neighbourhood at the turn of the century, including the Castle for which it is named for; Casa Loma.  Filled with turn-of-the-century homes, parks and quaint boutiques, Casa Loma is one of the top 10 neighbourhoods in the Toronto area.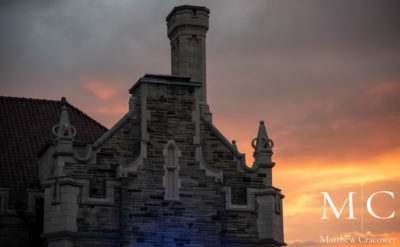 Named after the famous castle with the same name, Casa Loma is bound to the North by St. Clair Avenue West, on The East by Spadina Road, the South by the CP railway tracks and to the West by Bathurst Street.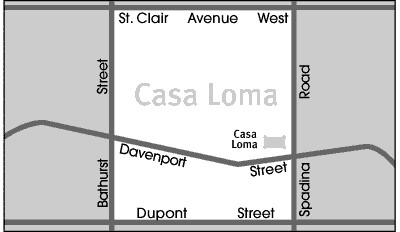 HISTORY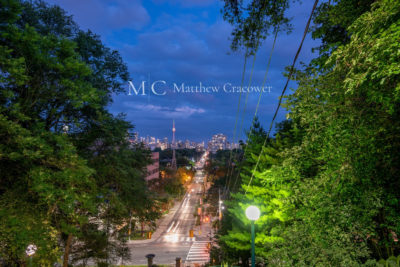 Casa Loma is a gothic revival castle built in the early 1900s for over 3 Million dollars and was given to the city by its heavily debt-laden owner only a decade after it was constructed. The prominence of this mansion alone led to a huge boom in the area, with many wealthy residential building their homes here in the 1920s and 1930s.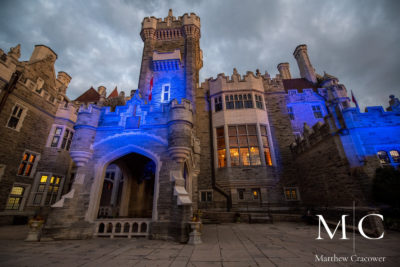 Casa Loma was built in 1911, by Sir William Henry Mill Pellatt, a prominent financier, industrialist, and military man.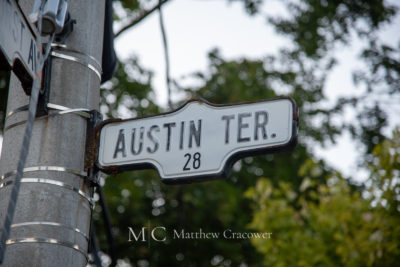 It took three hundred men nearly three years to build Casa Loma, at a cost of $5,400,000, which at that time was an unprecedented amount of money to pay for a home. Sir Henry enjoyed his dream home for less than ten years before mounting debts forced him to turn Casa Loma over to the City of Toronto.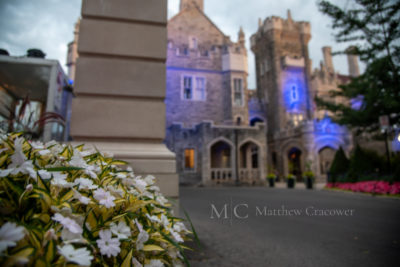 Today, Casa Loma is one of Toronto's top tourist attractions and hospitality venues. Each year over 350,000 visitors tour Casa Loma and the estate gardens. A perfect backdrop for special occasions, Casa Loma also plays host to over 250 private events annually. The unique architecture has also made it a highly desirable location for film, television and photo shoots.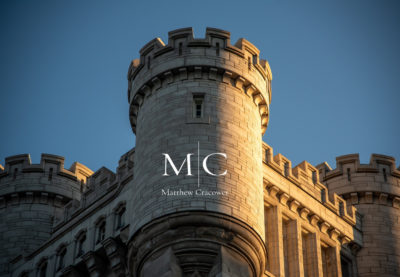 The historic site is operated by the Liberty Entertainment Group; under the direction of Nick Di Donato, a company synonymous with Toronto entertainment venues. Hospitality, as well as a flair for the restoration in heritage buildings.
NOTABLE HOMES AND BUILDINGS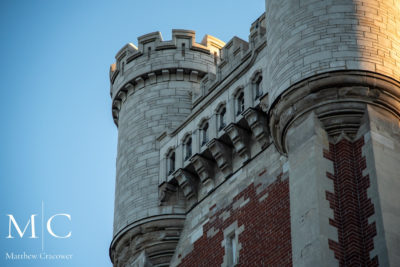 Spadina House – 285 Spadina Road.  Built for Austin James in 1866, this is the oldest standing structure in the neighbourhood of Casa Loma.  James Austin is the founder of the Toronto Dominion Bank and Consumer Gas.  This home now operates as a museum and can be visited during normal visiting hours that can be found through the link in the museum section of this page.
Bellevue – 49 Clarendon Avenue. Built in 1886 by Architects Burdin & Gouinlock and Francis S. Baker.
Pellatt Cottage – 328 Walmer Road.  Casa Loma was so well thought out that the Pellatt Lodge was built in 1905 specifically for Henry Pellatt, so that he was able to supervise the construction of Casa Loma and its stables.  Built by architect Edward James Lennox in the Mannerist Style that was popular to see with large European estates at the time.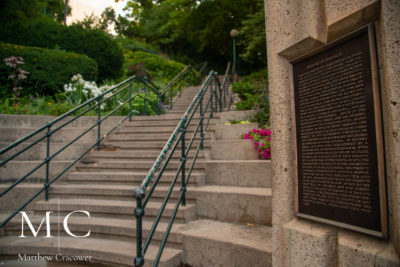 Casa Loma Stables – 330 Walmer Road. Unknown to some, the stables for Casa Loma were actually built prior to Casa Loma itself.  Built in 1905, it was the first part of Casa Loma to be completed in the same style as Casa Loma would later be built in; Gothic Revival.  This building was a sole undertaking by architect Edward James Lennox.
Toronto Bridgman Transformer Station – 391 Davenport Road. Built in 1904 by architect Edward James Lennox.
Hillcrest Community School – 44 Hilton Avenue. Built in 1905 by architect C.E. Cyril Dyson.
Poplar Plains Pumping Station – 235 Cottingham Street. Built in 1906 by Architects Robert McCullum and Wilson Gray.
Alexander Davidson House – 262 St. Clair Avenue West. Built in 1912 by architect Wilson Gray.
Coach House for Alexander Davidson House – 264 St. Clair Avenue West. Built in 1912 by architect Wilson Gray.
Casa Loma – 1 Austin Terrace Drive. This opulent castle was built for financier Sir Henry Pellatt by renowned Edward James Lennox and Taylor Hazell Architects and was completed between 1913 and 1914.  It is the only true castle in North America and was built at a cost of approximately 5.4 Million dollars, which translates to just over $145 Million dollars today.  The castle was built in the Gothic Revival style.
Timothy Eaton Memorial Church – 230 St. Clair Avenue West. Built in 1914 by architect Wickson & Gregg.
E. J. Lennox House – 5 Austin Terrace Drive. Built in 1915 for and by acclaimed architect Edward James Lennox.
Lyndhurst Lodge – 51 Lyndhurst Avenue. Built for Ralph Gonnable in 1916 by architects Wickson & Gregg.  Ernest Hemmingway lived here in the 1920s and 1930s as a guest.
Whychwood Library – 1431 Bathurst Street. Built in 1916 by Eden Smith Architects and Philip H. Carter.
Kilarney Mansion Apartments – 321 Lonsdale Road. Built in 1917.
Holy Rosary Church – 354 St. Clair Avenue West. Built in 1926 by architect Arthur William Holmes in the Gothic Revival style.
NOTABLE STREETS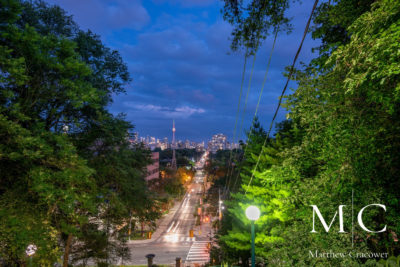 Bathurst Street, Avenue Road, Spadina Road, Forest Hill Road, Old Forest Hill Road, MacPherson Avenue, Austin Terrace, Walmer Road, Ardwold Gate, Madison Avenue, Cottingham Street, Rathnelly Avenue, Poplar Plains Road, Balmoral Avenue, Clarendon Avenue, Glen Edyth Drive, Russel Hill Road, Warren Road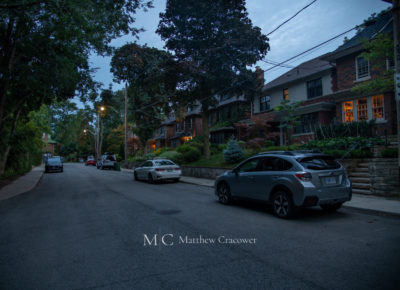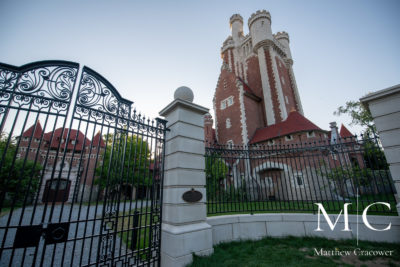 TOP BOUTIQUES
TOP RESTAURANTS
TOP HOTELS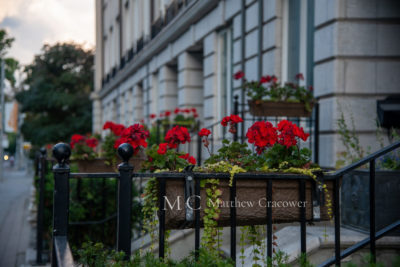 MUSEUMS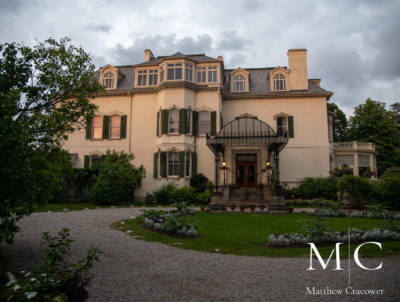 ART GALLERIES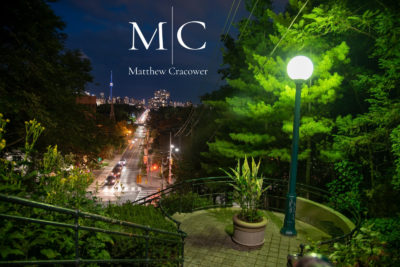 PARKS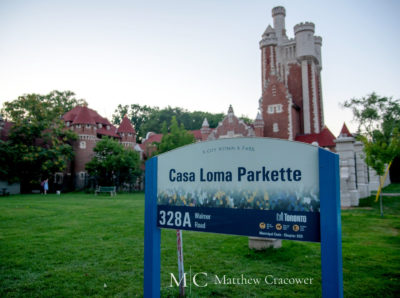 Casa Loma Parkette – Park good for children – 328 Walmer Road
Sir Winston Churchill Park – Park good for children – 301 St. Clair Avenue West
Spadina Park – Park and gardens good for children – 486 Davenport Road
Spadina Road Park – Park good for children – 322 Spadina Road
Roycroft Park Lands – Park good for children – 150 Boulton Drive
Nordheimer Ravine – Ravine features a walking path through native trees, plants and has local wildlife spottings – 326 Spadina Road
Wells Hill Park – Trees stud this low-key park offering picnic tables & a children't playground & wading pool – 145 Hilton Avenue
Cawthra Playground – Park good for children – 355 Albany Avenue
Boulton Drive Parkette – Small Park – 15 Boutlon Drive
Macpherson Avenue Parkette – Park good for children – 205 Macpherson Avenue
Glen Edyth Drive Parkette – Park good for children – 5 Gled Edyth Drive
Robertson Davies Park – Park good for children – 275 Avenue Road
Glen Gould Park – Park good for children – 480 Avenue Road
FITNESS AND RECREATION
Bravo's Fitness Canada – 160 Kendal Avenue
Flint Personal Training – 682 Huron Street
Susan Greskevitch Pilates Inc. – 287 Macpherson Avenue
Hourglass Workout – 374 Dupont Street
Vive Fitness – 505 Dupont Street
Blast Athletic Club – 501 Dupont Street
Hone Fitness – 585 St. Clair Avenue West
CORE – 446 Spadina Road
Ian Yoga – 423 Spadina Road
Forest Hill Fitness – 675 St. Clair Avenue West
GoodLife Fitness – 55 Bloor Street West
Barry's Studio – 100 Bloor Street West
Toronto Lawn Tennis Club – 44 Price Street
SCHOOLS
JUNIOR/SENIOR
COLLEGES
UNIVERSITIES