FOREST HILL
Taking a drive through Forest Hill it is clear to see why its residents are proud to call this neighbourhood their home.  Lined with architectural homes and parkettes, Forest Hill is the epitome of suburb living near the city of Toronto.  Be spotted amongst your affluent neighbours that include the likes of the Rogers' family, stars like Nelly Furtado and Presidents and CEOs of top Canadian companies.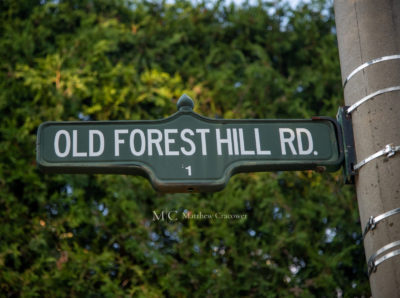 Forest Hill is on prime real estate, which is reflected by housing prices. From French Colonial homes with terra cotta tiles to English country manors with Tudor boarding and sweeping lawns, the majority of the houses are eclectic. They were built mostly in the 1940s and '50s, mainly in Tudor and Georgian styles, and loaded with beautiful details like stunning gated entrances, sculpture gardens, and portes cochères. Neo-classical and modern homes emerge in the area, while many homes are being renovated. Luxury condominium buildings also dot the neighbourhood, offering a more affordable alternative.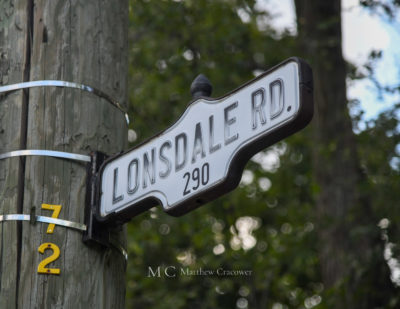 Forest Hill is outlined by Avenue Road to the West, St. Clair Avenue West to the South, Bathurst to the East and connected together by Eglinton Avenue West to the North.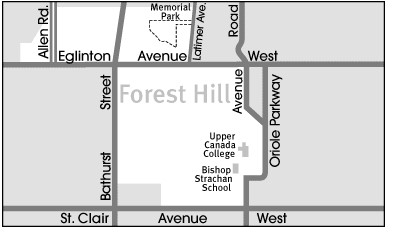 HISTORY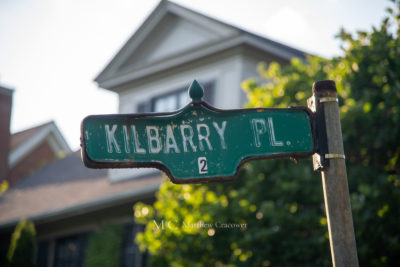 When originally settled in the 1860s, the neighbourhood was known as Spadina Heights, a name inspired by a First Nations word, "Ishapadenah," which means a hill or sudden rise inland. Later, the neighbourhood was named after the summer home John Wickson built at the junction of Eglinton Avenue and Old Forest Hill Road. Forest Hill was originally incorporated as a village in 1923 and annexed by the City of Toronto in 1967.  As part of the annexation deal, residents retained the right to have their garbage picked up from their doorsteps rather than the curb. By 1993, this "butler service" was costing taxpayers $420,000 a year, and once this fact became known, the special garbage pick-up was discontinued due to the public outcry that followed.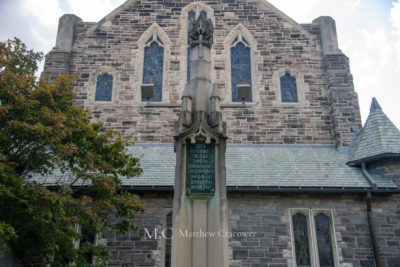 In the early days of settlement in the 1920s, the Spadina-Lonsdale intersection became the crux around the formation of Forest Hill. Back then the streets were not paved and Eglinton Avenue was a wagon track and deer were hunted.  Forest Hill's old building codes and by-laws (in the 1920s and '30s) required that all Forest Hill houses be designed by an architect, and that a tree be planted at the front of each property.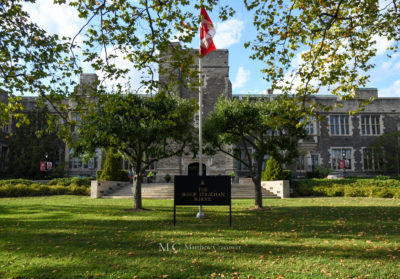 Currently, the City of Toronto's Social Development & Administration division splits Forest Hill into two neighbourhoods: Forest Hill North and Forest Hill South. The entire area known as Forest Hill Village is also subdivided into two more categories: The Upper Village (officially part of Forest Hill North and running roughly from Briar Hill Avenue to Heath Street), and the Lower Village (officially the major part of Forest Hill South along Spadina Road between Bathurst Street or the Cedarvale Ravine further East and Avenue Road).
NOTABLE HOMES
William Moore House – Built for Captain William Moore in 1824, who was a farmer and veteran of the War of 1812.  This is the oldest home in Forest Hill.  Location: 171 Old Forest Hill Road.
John Pearson House – A Neo-Georgian home built by and for architect John Pears in 1924 (of Darling and Pearson Architects).  Location: 120 Forest Hill Road.
Sigmund Samuel House – A Neo-Georgian home built by Sproatt and Rolph architects in 1927 for influential industrialist and philanthropist Sigmund Samuel.  Location: 104 Forest Hill Road.
E.G. Baker House – A neo-Georgian home built in 1928 by Sproatt and Rolph Architects.  Location: 135 Dunvegan Road.
Alfred D. Morrow House – A modern Georgian home built in 1936 for Alfred D. Morrow, a famous Toronto Financier, by architects Allward and Gouinlock.  Location: 276 Forest Hill Road.
The Eaton House – A modern Georgian home built in 1937 by Mathers & Haldenby Architects for George Eaton, of Eaton's Department Store. Location: 120 Dunvegan Road.
NOTABLE STREETS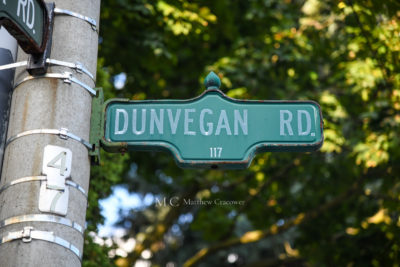 Forest Hill Road, Old Forest Hill Road, Spadina Road, Ardmore Road, Dunvegan Road, Russel Hill Road, Lonsdale Road, Kilbarry Road, Vesta Drive, Ava Road, Hilltop Road, Shallmar Boulevard, Wembley Road, Old Park Road, Bathurst Street
TOP BOUTIQUES
TOP RESTAURANTS
TOP HOTELS
MUSEUMS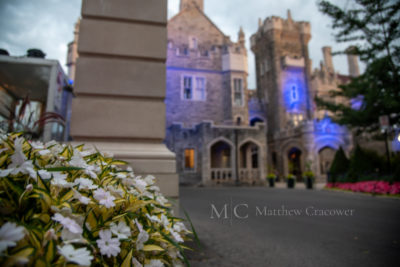 ART GALLERIES
PARKS
Oriole Park/Neshama Playground – 35 Oriole Parkway
Eglinton Park – 160 Eglinton Avenue West
Forest Hill Road Park – 179 Forest Hill Road
Cedarvale Park – 443 Arlington Avenue
Forest Hill Road Parkette – Avenue Road at Cottingham Street
Humewood Park – 45 Humewood Avenue
Kay Gardiner Park – Belt Line Path – Starts at Mount Pleasant, runs down Chaplin Crescent and continues along Elm Ridge Drive past Allen Road
Vesta Parkette – 41 Vesta Drive
Rosemary Parkette – 225 Rosemary Road
Dunvegan Parkette – 160 Dunvegan Road
FITNESS AND RECREATION
SCHOOLS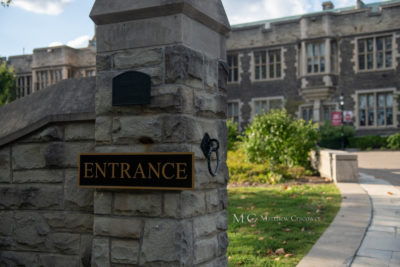 JUNIOR/SENIOR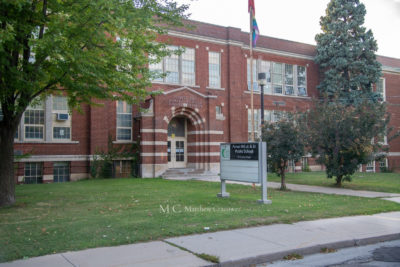 COLLEGES
UNIVERSITIES