SUMMERHILL
Walking through Summerhill will give you a feeling of community close to the city. Known for its historical train station, turn-of-the-century homes and top end grocery stores, Summerhill offers a great suburb close to the city for families and professionals alike. Summerhill starts where Balfour Park and Rosdeale Reservoir meet to the North East, running along Farnham Avenue to the South where it meets Avenue Road to the West. The neighbourhood is joined together along the CPN rail line to the South until it meets up with Belfour Park.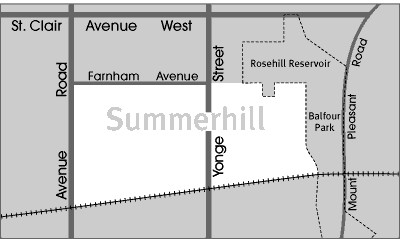 HISTORY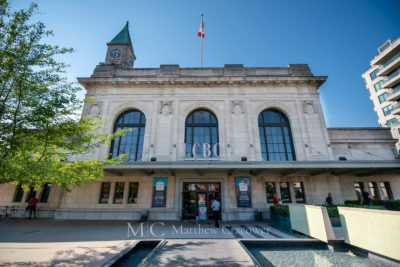 The neighbourhood of Summerhill was named after the Summer Hill house, built in 1842 for Charles Thompson; a Canadian transportation magnate. The house was designed by George Howard, the architect best known today for the Colborne Lodge in High Park. In 1866 the Summer Hill house and property, consisting of about seventy-five acres, was bought by Larrat William Smith, a witty barrister from England. Then, in 1872, the City of Toronto bought a large piece of land in the North-West section of Summerhill for a reservoir. When Larratt Smith sold the land, he stipulated that it must always be maintained as a public park. An entrance to Reservoir Park was penned some years later from Summerhill Avenue, just West of the house. Much of the area was once part of this estate but was subdivided for development during the following decades.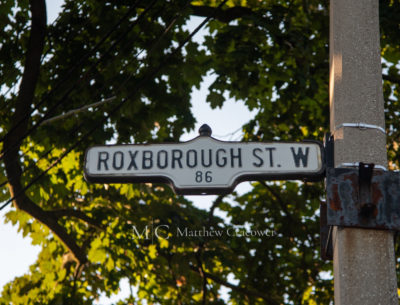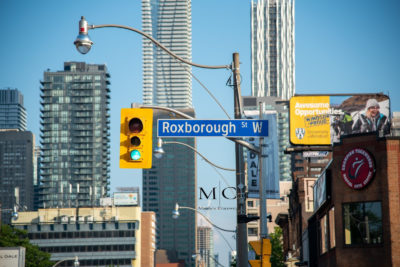 Once the North Toronto railway station was established on Yonge Street during the 1880s, the neighbourhood of Summerhill quickly built up around it. This railway station saw new life when it was rebuilt in 1916 in honour of a visit by the Price of Wales (later known as King Edward the 8th). The neighbourhood saw increases in homes built and a population boom up until 1931 when the city decided to close the railway station. This lull in growth was revitalized by the launch of the Summerhill subway station in 1954.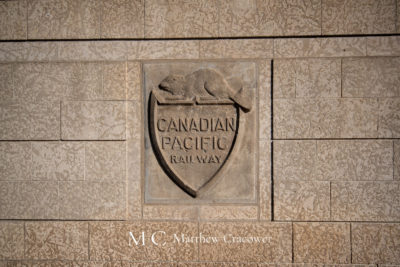 The picturesque yellow brick coach house with stone facing still survives in the rear of 38 Summerhill Gardens. George Scroggie has owned the house and coach house since 1928, using the lower part of the coach house as a double garage. The upper part has been converted into a spacious office for an architect, and a studio for a sculptor. Summerhill Gardens, winding in a crescent south and east of the old house, is like a little village, many of its occupants having been there since its early days. Summerhill now means a subway station, as well as a new luxury apartment tower over the subway, but it once referred to a hospitable house in a delightful park. Today a large part of David A. Balfour Park lies on Summer Hill land, and a wide busy thoroughfare, Mount Pleasant Road, cuts through the old Summer Hill Spring Park and Pleasure Grounds.
NOTABLE BUILDINGS
Hume Blake House< – 35 Woodland Avenue West – Built by J. G. Howard in 1840
Gates to Oakland – 45 Oaklands Avenue – Located at Avenue and Alcorn Avenue – Built in 1860s
James Avon Smith House – 84 Woodlawn Avenue East – Built by James Avon Smith in 1881.
North Toronto Station – 10 Scrivner Square – Established during the 1880s on Yonge Street, the North Toronto Station was originally built as a Canadian Pacific Railway station. Later on, in 1916, it was built to replace a more modest railway station and to welcome the Prince of Wales (later known as King Edward the 8th). The station was designed by Darling and Pearson and still stands today, operating as an LCBO outlet. The station closed during the depression due to the record low number of travelers moving through the city but was briefly re-opened on May 22, 1939, when King George VI and Queen Elizabeth arrived for their first visit to Toronto. The King was also officially a Canadian monarch marking the first visit by one to the city.
Arthur C. Stephenson House – 87 Woodlawn Avenue East – Built in 1908 by James Smith.
Robert Laidlaw House – 35 Jackes Avenue – Built in 1914 by Sproat & Rolph.
Summerhill Subway Station – 16 Shaftsbury Avenue – Built in 1954
NOTABLE STREETS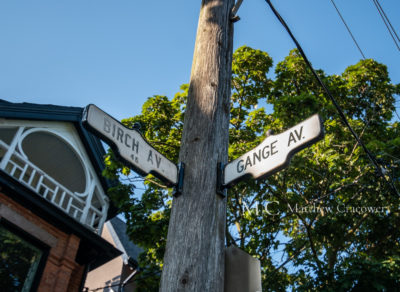 Summerhill Avenue, Pears Avenue, Roxborough Drive West, Cottingham Street, Shaftsbury Avenue, Summerhill Gardens, Birch Avenue
TOP GROCERIES
TOP BOUTIQUES
TOP RESTAURANTS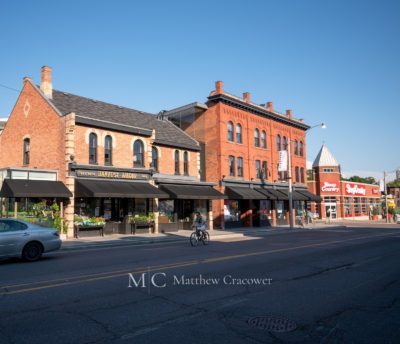 Capocaccia Trattoria – 1366 Yonge Street – Trendy trattoria, with elegant décor & a covered patio that serves traditional Italian dishes 416.921.3141
Craque Du Crème – Snug dessert shop whipping up crème brulée – 1360 Bathurst Street
Flor se Sal Restaurant – Chic décor & candlelight create a romantic backdrop for modern takes on Mediterranean comfort fare – 501 Davenport Road
Govinda's – 243 Avenue Road – Set in a historic building, this modest eatery offers a buffet of vegetarian Indian food 888.218.1040
Kathmandu Restaurant – 12 Cumberland Street – Modern Indian food in an intimate setting 416.924.5787
Kibo Sushi – Sushi restaurant with traditional Japanese setting 416.964.1931
Kiva's Bagel Bar – 15 St. Clair Avenue West – Long-time spot with an old-world vibe for European-style bagels, challah, pastries & organic eats 416.663.9933
Live Organic Food Bar – Raw & cooked vegan fare in a bright, low-key setting, without takeout available, plus weekend brunch – 264 Dupont Street
Nove Trattoria – Intimate venue with large windows and an open kitchen, offering classic Italian fare & pizzas – 1406 Yonge Street 647.345.5848
Playa Cabana – Relaxed spot for tacos & burritos, with house-made tortillas & salsa, plus tequila-based cocktails
Sash Restaurant & Wine Bar – 1133 Yonge Street – Seasonal, internationally inspired American cuisine served in an elegant, black & gold room 416.921.7274
Scaramouche – Sophisticated French haute cuisine in an upscale space with skyline views & more casual bistro – 1 Benvenuto Place
Terroni – 1095 Yonge Street – Italian restaurant with old world charm 416.925.4020
Sultans Medeterranean Grill – This low-key counter Middle Estern restaurant serves falafels & shawarma plus soublaki, cheesesteaks & salads
The Host – 14 Prince Arthur – Fine Indian cuisine featuring tandoori dishes, with white-linen table service 416.962.4678
Umami Poke – 1252 Yonge Street – Asian fusion 'Poke' restaurant
TOP HOTELS
MUSEUMS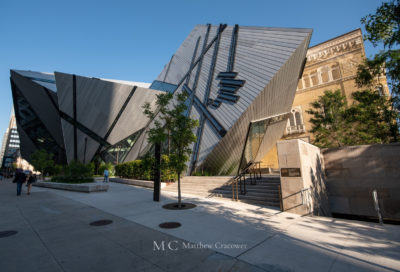 ART GALLERIES
PARKS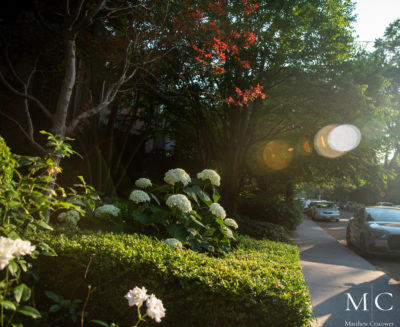 David A. Belfour Park – 75 Rosehill Avenue – Park good for children
Lionel Conacher Park – 80 Cottingham Street – Park good for children
Ramsden Park – 1020 Yonge Street – Park with playgrounds, sports, dog park and more
Pricefield Road Playground – 50 Pricefield Road – Park with playground for kids
Sergeant Ryan Russell Parkette – 250 Avenue Road – Parkette with small green space
SCHOOLS
JUNIOR/SENIOR
COLLEGES
UNIVERSITIES
FITNESS AND RECREATION