THE ANNEX
The Annex boundaries are Bloor to the South, Bathurst to the West, Dupont to the North and Avenue road to the West. The Annex also includes parts of Yorkville, Koreatown and the neighbourhood of Seaton Village. Stunning large red brick homes in the neighbourhood that are now known as 'Annex Style Homes' and feature recessed grand archways, wooden spindled porches and typically have pyramid-like roofs and turrets.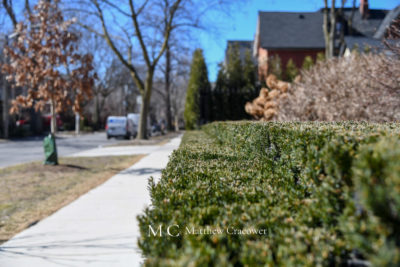 The 1920s saw wealthy residents from The Annex begin to move North into Lawrence Park and Forest Hill. During this time, many of the properties left by the wealthier residents were subdivided into apartments for student housing and a number were demolished to make way for the mid-rise apartments that can be seen throughout the neighbourhood.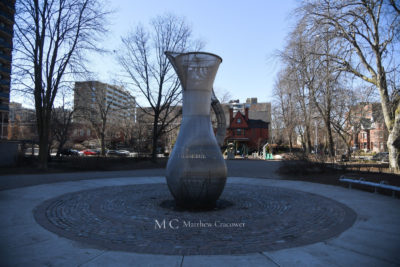 Being so close to the University of Toronto, The Annex draws its neighbourhood vibe from a large student and teacher population. Student housing in the neighbourhood also include frat houses and with frat houses come the long line of restaurants and entertainment venues found along Bloor Street. This span of Bloor Street also includes a healthy mix of food markets, restaurants, book stores, clothing boutiques, bars and outdoor cafes.
The Annex has an accessible public transit system and is located in proximity to the business, entertainment and University districts. In recent years, there has been a push to turn some of the historic rooming houses and multiplexes in the neighbourhood back to single family homes The Annex remains one of Toronto's premier neighbourhoods.
The Annex is one of Toronto's most diverse communities. Its residents include prominent artists, U of T students and faculty, lawyers, doctors and successful business people.
HISTORY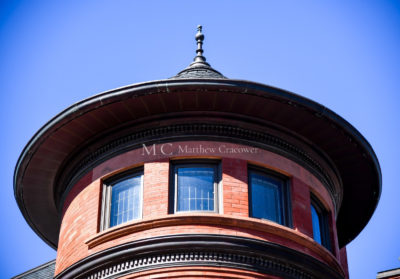 The way The Annex got the name "the Annex" can be traced back to the late 1800s when local speculator and merchant Simeon Janes used the term "Toronto Annexed" for his upscale residential developments. The land had been annexed by the City of Toronto in order to provide necessary services, such as water, sewers and paved roads. The Annex area became part of Toronto in 1887 and Seaton Village, in 1888. Timothy Eaton, patriarch of the Eaton's Department Store as well as George Gooderham Sr., president of the Gooderham and Worts Distillery, were among the first residents of the area.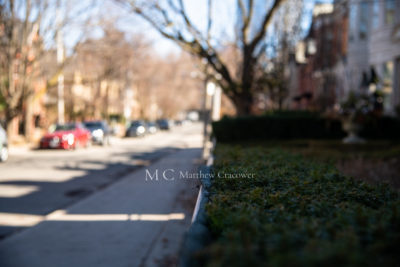 The Annex was considered elite until this era ended in the 1920's and the upper classes began to move to the suburbs of Rosedale, Forest Hill, Summerhill, South Hill, Deer Park and Lawrence Park.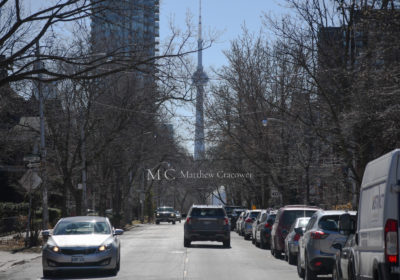 Those who didn't move to the suburbs formed the Annex Residents Association, a powerful lobby group who, when up against the proposal of the Spadian Expressway, were able to lobby against it to save the Annex from being divided in half in 1962.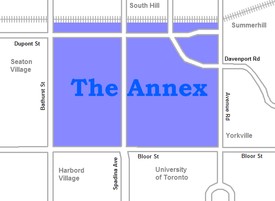 Remaining as one of Toronto's premier neighbourhoods, it is now well over 100 years old.
NOTABLE STREETS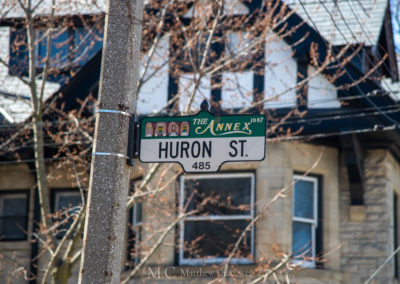 Bathurst Street, Bloor Street West, Spadina Road, Dupont Street, Walmer Road, Lowther Avenue, Brunswick Avenue, Davenport Road, Bedford Road, Pears Avenue, Tranby Avenue, Prince Arthur Avenue, St. George Street
TOP BOUTIQUES
TOP RESTAURANTS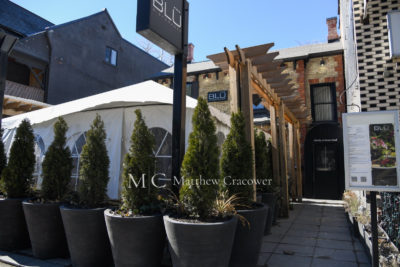 Aroma Espresso Bar – Great stop for breakfast or lunch in a rush 500 Bloor Street West 416.536.750
Blue Blood Steakhouse – 1 Austin Terrace Drive (Casa Loma) 416.353.4647
Country Style Hungarian Restaurant – Family style restaurant that serves delicious Hungarian cuisine – 450 Bloor Street West 416.536.5966
El Furniture Warehouse – Cool, simple dive bar with lots of exposed wood and a classive pub-grub menu – 410 Bloor Street West 647.350.7326
Evoo Ristorante – An adored eatery that serves classic Italian cuisine – 138 Avenue Road 416.962.3866
Fat Pasha – Middle Eastern bubby food – Lunch, Dinner and Brunch – 414 Dupont Street 647.646.1698
Fet Zun – Middle Eastern sharing dishes & signature cocktails served in a relaxed spot with bohemian décor – 252 Dupont Street 647.646.1716
Flor de Sal – Chic décor & candlelight create a romantic backdrop for modern takes on Mediterranean comfort fare – 501 Davenport Road 416.923.2604
Joso's – Upscale seafood eatery with a unique, colourful interior inspired by the Dalmation coast – 202 Davenport Road 416.925.1903
Le Paradis Brasserie-Bistro – Small menu of French fare in a cozy space with tucked-away seating nooks for romantic meals – 166 Bedford Road 416.921.0995
Morton's – Upscale chain for aged prime beef, seafood & other traditional steakhouse fare in a clubby space – Park Hyatt Toronto – 4 Avenue Road 416.925.0648
Nord Bistro – Intimate bistro for thoughtfully sourced dishes with modern French flair & original craft cocktails – 406 Dupont Street 416.925.6673
Playa Cabana – Relaxed spot for tacos & burritos, with housemade tortillas & salsa, plus tequila-based cocktails – 111 Dupont Street 416.929.3911
Rose & Sons – Known for its brunch, this cozy diner with a nostalgic vibe serves creative North American dishes – 176 Dupont Street 647.342.0356
Roti Cuisine of India – Snug, simple dining room serving curries in roti or on rice, with many vegetarian options – 308 Dupont Street 416.968.9366
Sotto Sotto – Upscale trattoria serving traditional dishes from South-Central Italy – 120 Avenue Road 416. 962.0011
Snakes & Lattes – Lively café with a huge collection of board & card games, plus sandwiches, salads & drinks – 600 Bloor Street West 416.342.9229
Thai Basil – Bright, contemporary space decorated in Thai art that serves 100+ modern Thai dishes – 467 Bloor Street West 416.840.9988
The Pour House Pub and Kitchen – Spacious Irish alehouse with global fare, traditional décor, live music and a rooftop patio – 182 Dupont Street 416.967.7687
TOP HOTELS
MUSEUMS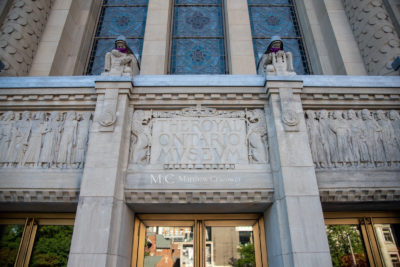 ART GALLERIES
PARKS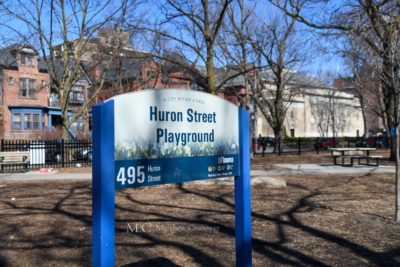 Taddle Creek Park – 40 Bedford Road
Paul Martel Park – 10 Madison Avenue
Jean Sibelius Square – 50 Kendal Avenue
Joseph Burr Tyrrell Park – 10 Dalton Road
St. Alban's Square – 90 Howland Avenue
Bloor-Bedford Parkette – 246 Bloor Street West
Boswell Parkette – 4 Boswell Avenue
Joseph Tough Park – 246 Davenport Road
Gwendolyn Macewen Parkette – 33 Walmer Road
Robertson Davies Park – 275 Avenue Road
Matt Cohen Park – 393 Bloor Street West
FITNESS AND RECREATION
SCHOOLS
JUNIOR/SENIOR
COLLEGES
UNIVERSITIES