YORKVILLE
Yorkville is a top destination for affluent shoppers, celebrities and socialites alike. Lined with world-renowned flagship stores along Bloor Street (known as the 'Mink Mile') and with posh hotels, condos and historical Victorian homes that fill the side streets. Considered one of the most affluent neighbourhoods in all of Canada, Yorkville is sought after for its high-valued real estate and greater-than-normal returns on investments.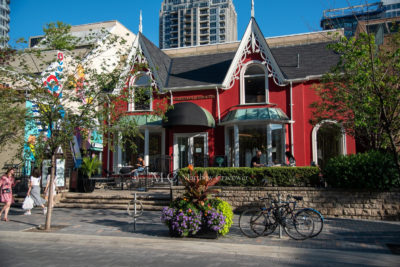 The boundaries of the Yorkville neighbourhood are Bloor street to the South, Avenue road to the West along Yorkville Lanes to Davenport in the North and concluding down Rosedale Valley Road where it meets Mount Pleasant to the East.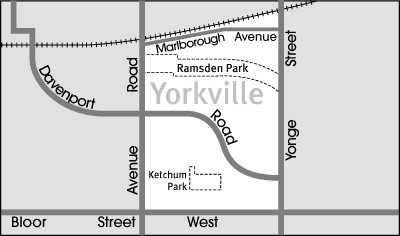 HISTORY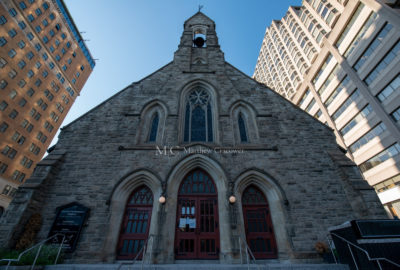 Joseph Bloore (the man who Bloor Street is named after) cofounded the village of Yorkville in 1830. The village of Yorkville was then incorporated as a village in 1853 and was annexed by the city in 1883.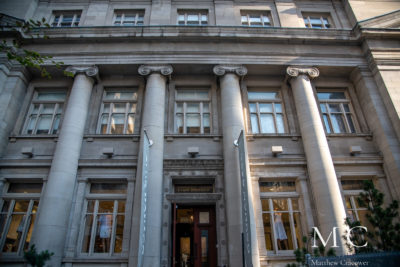 Yorkville was not always an affluent and sought-after neighbourhood to live in. In fact, Yorkville started as a mecca for hippies and those with alternative lifestyles through the 1960s and was known as the "Bohemian Culture Centre".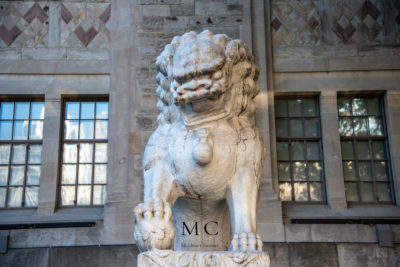 After the construction of the Bloor-Danforth Subway Line, the land values increased as higher densities were allowed by the city's official plan. As values increased, residential homes North of Bloor along Yorkville were converted into high-end retail, including art galleries, fashion boutiques, antique stores, bares, cafes and eateries.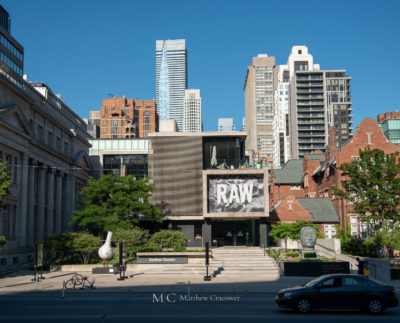 Developer Richard Wookey began buying up Yorkville property in the late 1960s. He converted many homes into upscale boutiques and built both the Hazelton Lanes Shopping Centre and York Square Shopping Centre.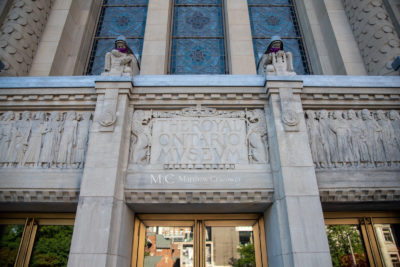 Artists like Neil Young, Gordon Lightfoot, Joni Mitchell, Margaret Atwood, Gwendelyn MacEwen and Dennis Lee would hang out in Yorkville. There is actually a line from Joni Mitchell's 'Big Yellow Taxi' that refers to a spot in Yorkville where they "Paved paradise, put up a parking lot". That parking lot eventually became Yorkville Park.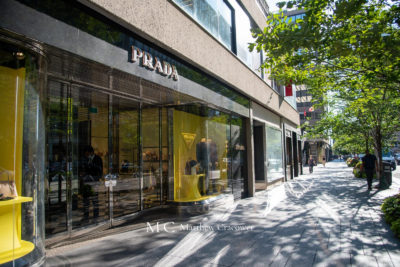 Once the flagship stores started eyeing the Yorkville neighbourhood, starting with Holt Renfrew in the 70s and then Harry Rosen in the 80s, Yorkville was quickly becoming the affluent neighbourhood it is known as today. With average income of residents hovering above the $300,000 range, it is no wonder why the most affluent people and flagship fashion boutiques call Yorkville home.
HISTORIC BUILDINGS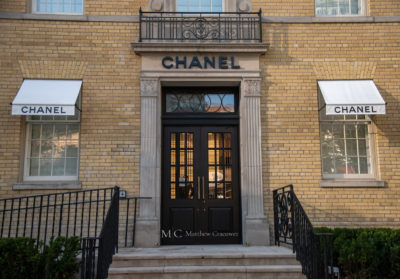 Mount Sinai Hospital – 100 Yorkville Avenue – In 1923, Toronto Hebrew Maternity and Convalescent Hospital was opened at 100 Yorkville Avenue and a year later the name was changed to Mount Sinai Hospital. The facade of this building still stands today and houses retailer Chanel.
Yorkville Library – 22 Yorkville Avenue – This library was the first of four built that were made possible by a grant given by Andrew Carnegie in 1903. The library opened on June 13th, 1907
Yorkville Fire Hall – 34 Yorkville Avenue (Station #312) – Toronto's Oldest Fire Hall Built in 1878 and still holds the coat of arms from the Town Hall that was built in 1858-1860 and destroyed by a fire in 1941.
The first Mr. Submarine (Mr. Sub) – 130 Yorkville Avenue – Founded in 1968 and is part of Canadian history. By 1972, Mr. Sub became a franchise and by 1977, Mr. Sub had over 200 locations Canada wide.
The Windsor Arms Hotel – 18 St. Thomas Street – This is where the Toronto International Film Festival was held before King Street became the festival's home. In fact, the festival was called "The Festival of Festivals" until 1994, when the organizers changed the name to TIFF.
NOTABLE STREETS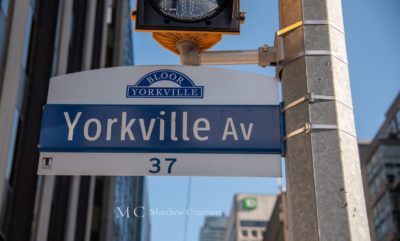 Yorkville Avenue, Hazelton Avenue, Cumberland Street, Davenport Road, Scollard Street, Bellair Street
TOP BOUTIQUES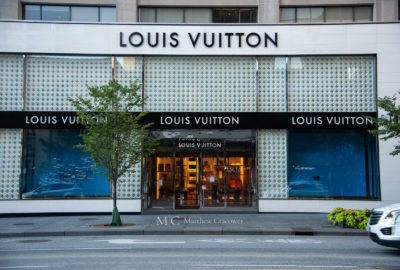 TOP RESTAURANTS
TOP HOTELS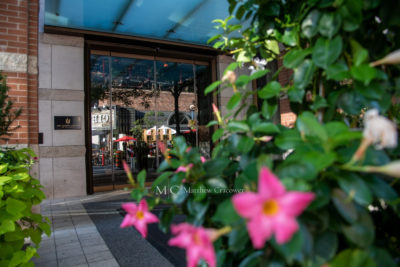 MUSEUMS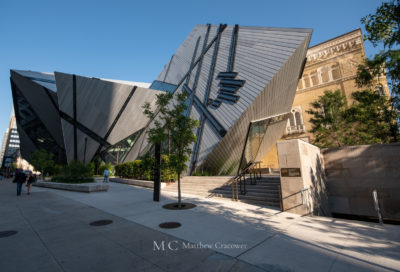 ART GALLERIES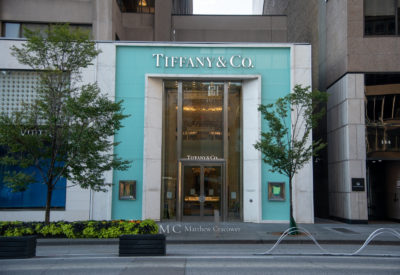 PARKS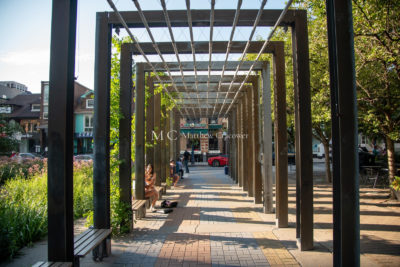 Village of Yorkville Park – Petite downtown park & events site – 115 Cumberland Street
Frank Stollery Parkette – Small parkette – 1 Davenport Road
Ramsden Park – Park with playgrounds, dog park, sports & more – 1020 Yong Street
Jesse Ketchum Park – Park – 1310 Bay Street
Town Hall Square – Quiet city square with benches – 25 Yorkville Avenue
Taddle Creek Park – Snug park with a sculpture & play area – 40 Bedford Park
FITNESS AND RECREATION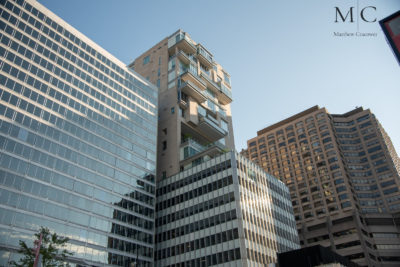 SCHOOLS
JUNIOR/SENIOR
COLLEGES
UNIVERSITIES